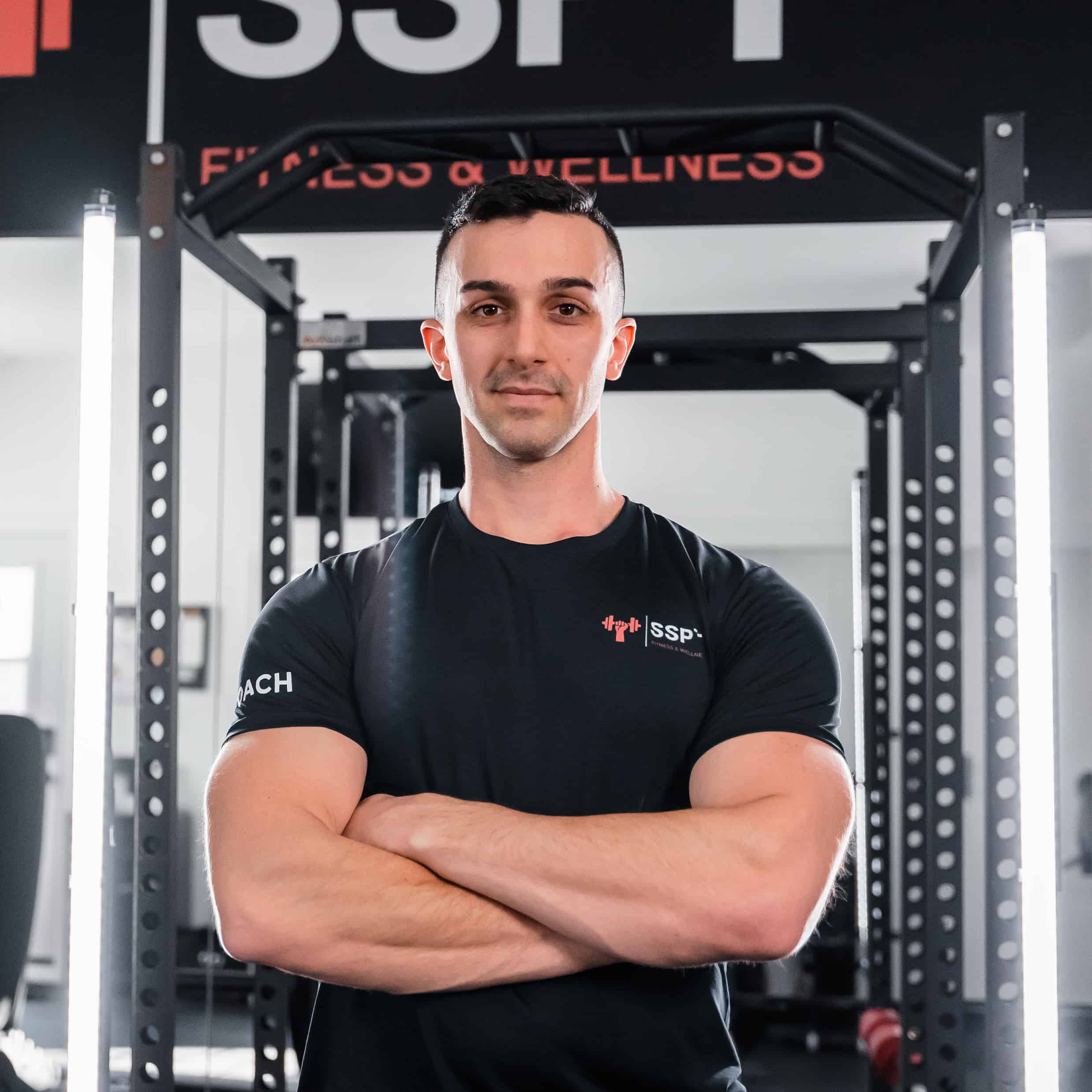 I always have clients express to me they assumed that fitness has been my whole life, that I was probably an athlete throughout school and naturally fell into the industry.
This really couldn't be more inaccurate. Although I did enjoy being active, playing sports and moving around as a child/adolescent, I was definitely not a natural athlete. I was always a bit of a chunkier child. I did not thrive in any one area with sports and performance. I did play many sports growing up, but I was not a superstar by any means. I had experience playing hockey, soccer, volleyball and football, but more notably, I spent years playing travel baseball and basketball.
I enjoyed the competitive aspect of sports and enjoyed being on a team, but as I grew older and school became more demanding, my commitment to sports dwindled.
I struggled to find myself as I went through high school. Education was never a thing I enjoyed, and when it came to subjects that did not interest me, my attention and effort dipped. It was not until I found my way into the fitness industry that I truly found my calling in life. Over the last decade, I have been all in with my journey. After taking on formal education, continued education and learning how to work with individuals and effectively communicate to clients, I knew this was something I would do forever.
Opening my own fitness studio has been a dream for many years. Now, having my own space where I can work with clients and showcase my vast knowledge of fitness, nutrition, and overall wellness is a constant reward and reminder of what it takes to be successful, not only in fitness but in life: dedication, commitment, sacrifice, resiliency and consistency – everything that's required to make dreams realities.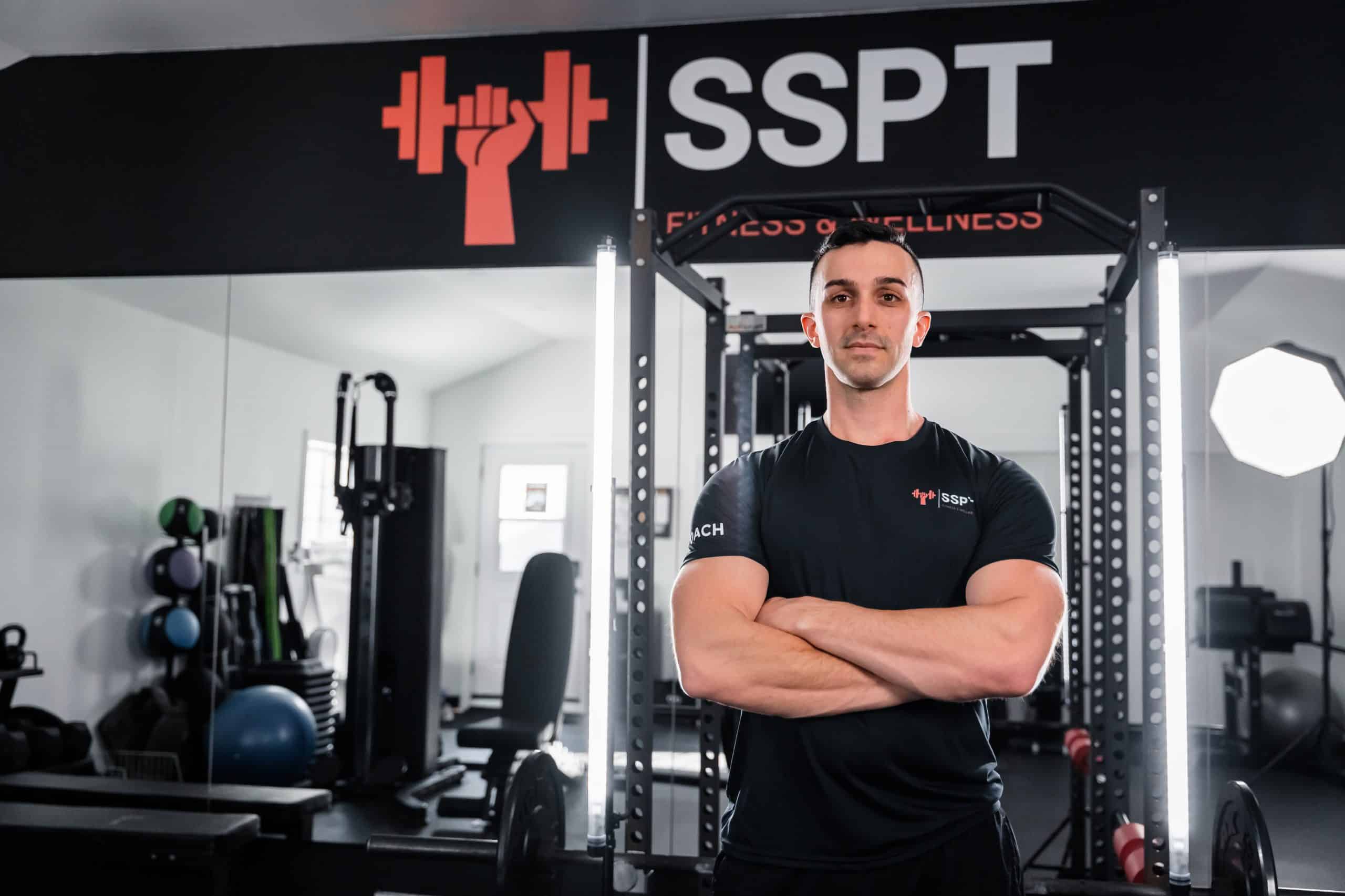 I thoroughly believe that fitness, nutrition and a healthy lifestyle are the key sources for all health, happiness and satisfaction in life. One component can exist without the others, but they all belong in harmony with each other for pure optimization of life. These essential elements exist to fuel the body, the mind and the spirit. The more balanced these elements are, the more you will thrive in your personal endeavours, career, relationships, finances and all other things you value in life.
I believe that the true solution to anyone's health, fitness or wellness comes from a place of ambition to be the best version of themselves in every aspect of their well-being. Achieving this takes a level of commitment, consistency and some hard work. Regardless of your body type, your goals or your past experiences – there is a specific solution for you and what you bring to the table.
Your exercise, nutrition, and lifestyle choices will be the dictator to your personal success. For that, I am here to help break down the barriers, debunk popular beliefs and educate you on how to be the most effective and efficient with your routine while reinforcing the habits that will lead to long-term sustainability.
Anybody can pick a bunch of random exercises and smash them together into a workout, but as a certified fitness coach, I will strategically select exercises that are best suited for you, your body and your goals.
Anybody can slap together a generic meal plan and restrict calories or carbohydrates to have clients lose weight, but as a Registered Holistic Nutritionist, I will work with you hand in hand to ensure you are on track with your nutrition and you are optimizing your intake to fuel your body, leaving you feeling strong, confident and in control of your nutrition.
Anyone can provide guidance for mitigating pain or injuries, but as a movement and pain management specialist, I will give you specific mobility and corrective exercises to restore your body and eliminate pain for good. At the same time, you can do this from the comfort of your own home.
My passion for fitness and living a healthy lifestyle has evolved over the past decade, and working one on one with real people who have real concerns and helping them achieve lasting results is what I live for. Helping my clients regain confidence, self-esteem, strength, and a passion for their wellness is the most satisfying reward that constantly fuels my fire to provide top-notch service.
Ready to take your health and wellness to the next level?
TAKE CONTROL of your life, reach out to us and let's get you started!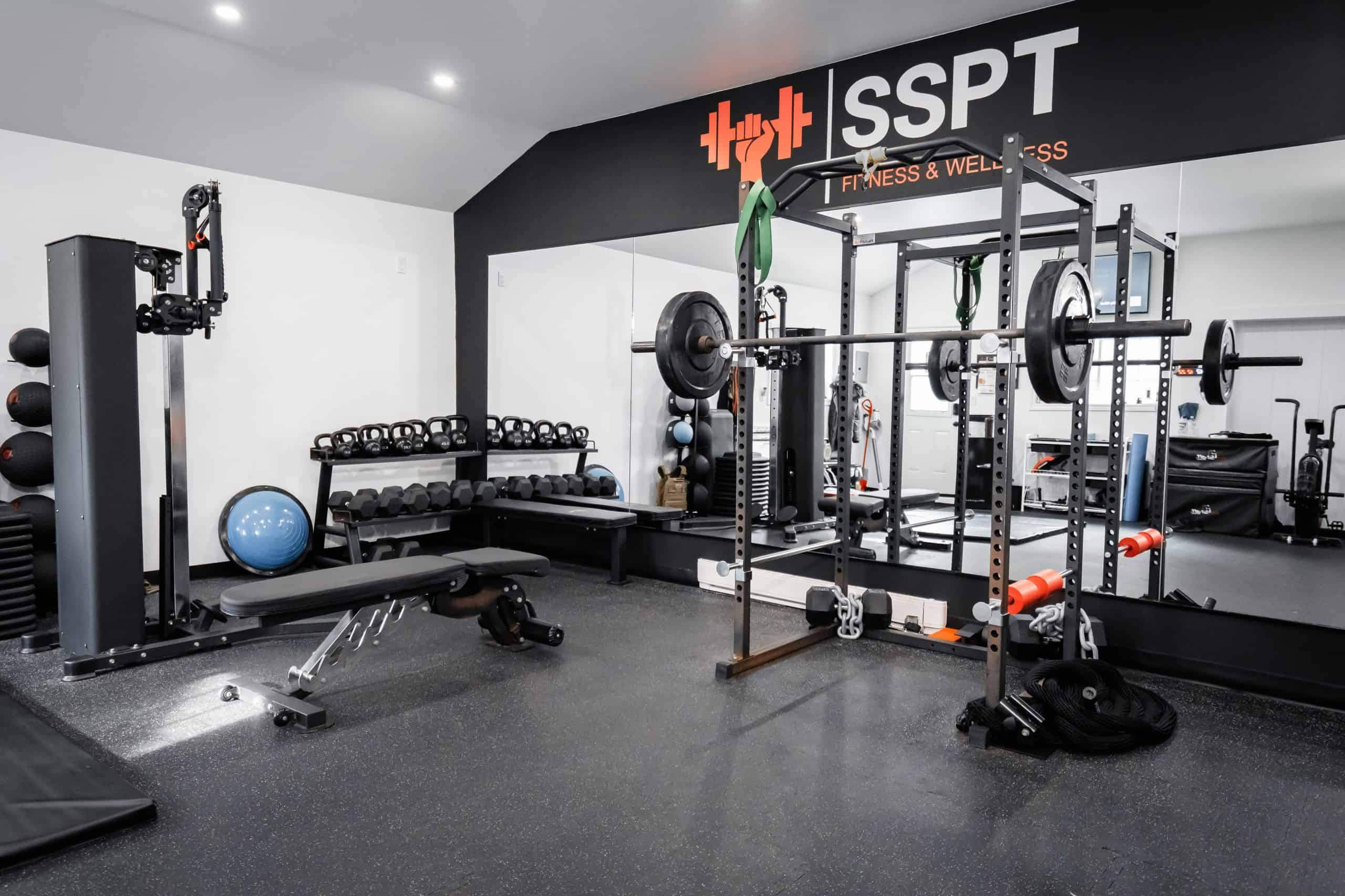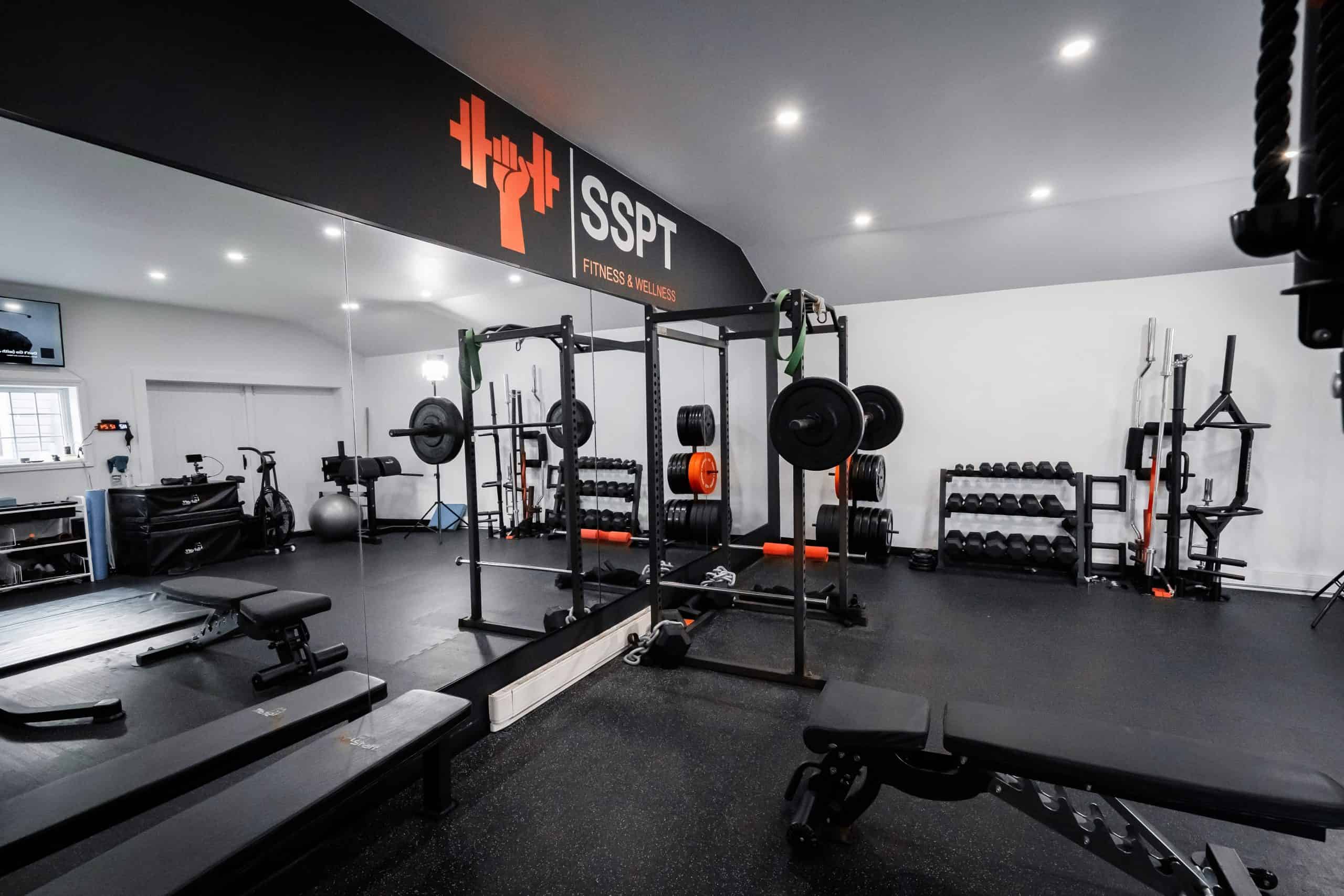 The SSPT studio is located in the heart of Woodstock, Ontario. This private fitness studio has been newly renovated and fitted with all new commercial-grade equipment for all your functional fitness training needs. While visiting, take advantage of free WIFI, audio speaker, 50″ Smart TV connected with Spotify, filtered/bottled water, parking and washroom access. This space is constantly changing to meet the needs of my clients while providing an aesthetically pleasing setting and premium services.
Take advantage of all commercial grade equipment and a climate-controlled environment to give you everything you need to succeed, regardless of your goals.
Professional

Fitness

Designations
Canadian Society of Exercise Physiology – Certified Personal Trainer
Registered Holistic Nutritionist
Fascial Stretch Therapist